Bube's Brewery launches intimate jazz venue featuring Kevin Valentine...



Kevin Valentine almost turned his back on music.
Valentine grew up listening to artists like the Jackson 5 and James Brown. When he was a teenager, his parents turned him on to jazz artists such as Nat King Cole and Sarah Vaughan. He sang in the Boys Choir of Harlem, jammed with R&B groups, and performed at Amateur Night at the Apollo.
Then Valentine left his love of music by the wayside while working at a law firm. But the Philadelphia musician eventually found his way back to his roots.
Now a jazz singer, he's the voice of Bube's Brewery's Alois Jazz Experience, located in the intimate bar space of Victorian Central Hotel in Mount Joy. Valentine will perform three sets of music beginning at 8 p.m. Friday at the venue.
Valentine says the demanding hours of the law firm made him miserable.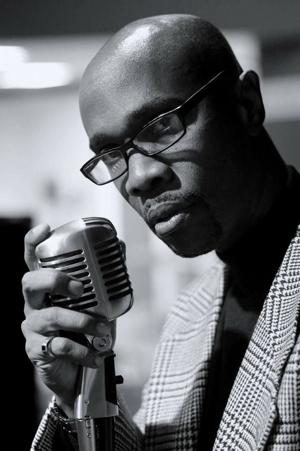 "My daughter, who at that time was maybe about 4, called me and said 'Dad, when are you going home?' I looked at my watch, and it was quarter to 11. I was still at work. This is not how I wanted to live my life," Valentine says.
It wasn't until an old buddy from New York asked what music projects he had going on that he realized how absurd it was to abandon his passion.
"They were like, 'Are you kidding me? That's all you were about,' " Valentine says. " 'We had to tell you to stop singing when you were little because that's all that came out of your mouth.' "
The conversation was a wake-up call for Valentine.
"I realized, I just kind of walked away from a major part of my life" Valentine says. "From that moment on, I kind of had to figure out how to get back to it."
Valentine found a more manageable work-life balance by running his own private practice while performing frequent gigs with jazz groups in Philadelphia.
He was looking to expand his performances to the Lancaster area for the past few months, networking with other musicians and venue owners.
That's when he met Jeffrey Woodman, who was brainstorming new ways Bube's Brewery could utilize its vast complex.
Woodman showed Valentine the intimate bar in Bube's historic Victorian era hotel, adjacent to the brewery building. The space had been used for dining and music events, but now is used only for special events, such as Murder Mystery Dinners.
"When I walked in, I was like, wow," Valentine says. "From the pictures on the wall to the (taxidermy) heads on the walls, you just don't see things like this."
Valentine says the room conjured images of singers like Frank Sinatra and Nat King Cole. He wanted to emanate that vibe through his performances.
Woodman says it was a perfect fit.
"It just so happens that we wanted to do something like a jazz event," Woodman says.
Valentine performs jazz standards as well as reinterpretations of jazz songs in a pop style. The format is friendly to jazz fans and novices alike, Valentine says.
The bar will serve specialty whiskeys, martinis and other cocktails, as well as small tapas dishes. The space comfortably holds 60 people.
Rather than be on a stage, Valentine and a pianist perform at floor level with the audience, making for an intimate show.
"Your audience is like right here. … That's something that's kind of different and cool," Valentine says. "You just don't see it as much. So, to have this type of authentic setting, for me as a singer, is fantastic."
TheChurchMilitant: Sometimes anti-social, but always anti-fascist since 2005.