Here's the story of colonial Pennsylvania's private army, formed with the help of that old pervert Ben Franklin's anti-Catholic hate speech.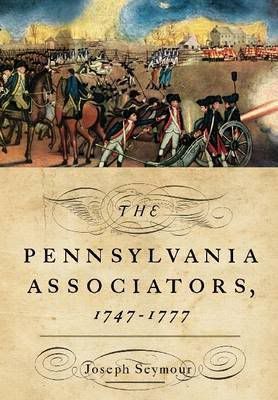 The Military Association of Pennsylvania represented a new constituency in Revolutionary-era Pennsylvania politics—and a new American response to arbitrary rule. In The Pennsylvania Associators, 1747-1777, Joseph Seymour has written the first comprehensive history of this influential organization.

The Military Association served as the de facto armed force for Pennsylvania, a colony whose leadership foreswore military preparedness on religious and ideological grounds. For the Associators, including their most noted supporter, Benjamin Franklin, a defenseless colony was no longer practical. During the War of Austrian Succession and again in the Seven Years' War, Associators organized defense efforts in defiance of the Pennsylvania colonial leadership. By 1775, Associators were the colony's only legitimate military leadership and, by capitalizing on electoral gains, assumed offices vacated by former officials. During the critical battles of 1776, the Associators proved a decisive asset to the Continental Army.

The Pennsylvania Associators, 1747-1777 offers an engaging portrait of one of the first groups in pre-Revolution America to actively engage against leadership by entitlement.
*

Huh? Look here.